About us
Ramgarhia
Youth
Association
Ramgarhia Youth Association is a subcommittee of the East African Ramgarhia Board, the largest Sikh Institution in East Africa by membership. Our primary activity is charity of which we provide continued support of children's homes, education and medical support to the under privileged members of society irrespective of cultural or religious backgrounds. One of our association's core activity is provision of water by commissioning water boreholes in arid parts of Kenya.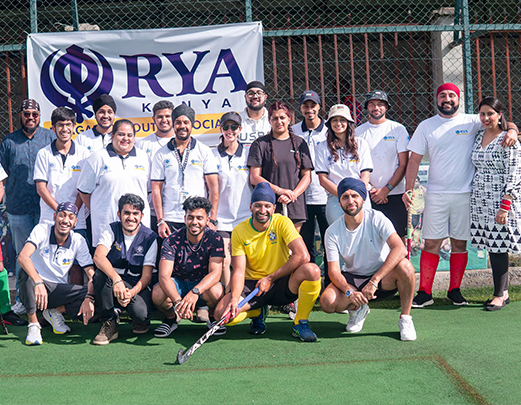 The association organizes various Social, Cultural and Sporting events to raise funds to fuel our charity initiatives. The association is run by a team of middle aged working professionals hence funds collected by the association are directly applied to the charity programs and are devoid of "admin" costs.
In January 2020 we commenced on a new project – Re usable sanitary pads, where users are given kits of re-usable sanitary pads free of charge. The kits contain 4 pads and soap supply for upto 1 year of washing. The maximum recommended lifespan of the pads is 24 months.
RYA has partnered with various international and local agencies and institutions as partners in our charity activities.
OUR MISSION / VISION
SEWA WITHOUT BOUNDARIES
Selfless service (Seva ) in Sikhism, its ordained philosophy, the theology, and hermeneutics is a service which is performed without any expectation of result or award for performing it. Such services can be performed to benefit other human beings or society. Being integral in our religion we serve all without boundaries.